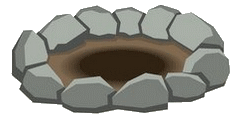 Welcome to our web page! A place where you can join us on our adventures. We do all sorts of different things and hope you enjoy watching them as much as we enjoy doing them.
We may be hiking in the foothills or kayaking the rivers and lakes of the bluegrass. We enjoy camping, hiking, backpacking, kayaking, shooting guns, amateur radio, treasure hunting, legend investigating, Big Foot hunting and just sitting around the campfire telling tales.
We also want to help you with planning your adventure and show you that enjoying the bluegrass isn't as expensive as you might think. We will be posting several videos showing some things we have bought, received as gifts or made in order to make our adventures affordable.
We are planning on sharing our insight and experience to help you enjoy the outdoors of this great state of ours as well as our neighbors .
Maybe you will get a hankering to join us on our next adventure. Until then see you on down the trail and may God bless you!
-Tony